COLUMN. We are all grandchildren of survivors of the genocide of Christians in 1915. Sometimes it strikes me that none of what we have accomplished would have been possible if those before us had not hushed up and lied. It was what saved our parents and, by extension, our grandchildren, writes Nuri Kino, chosen as The Most Influential in the Aid Debate 2023.
The opinions expressed in this column are those by the author.
When I was a child, there was a lot of hush-hush. There was also quite a lot of lying. A persecuted minority should stick together, and individuals belonging to it must sometimes do other things, such as lie about their identity, in order to survive. Additionally, a large part of our lives was kept secret. For example, I did not know that my grandparents had survived a genocide, or that my grandfather had been falsely accused of separatism and held captive, enduring daily torture for four years. It was thought that we children didn't need to know that, as it would only perpetuate trauma and pose a potential danger to us. Knowledge was deemed dangerous.
In March of last year, I worked with two fellow volunteers, Hampus and Patrik, who had traveled from Gothenburg, Sweden. They had joined our organization, ADFA, to help Ukrainian refugees in Poland. We had initiated a massive operation, and by May of the same year, we had assisted over 3,800 refugees in reaching Sweden. We had also transported at least 500 tons of supplies to Ukraine and Polish refugee shelters, all in collaboration with Swedish civil society, which displayed tremendous generosity.
During that time, I did a lot of shouting to bring order to the chaos that ensued when hundreds of refugees arrived at our small communication center simultaneously. In the next moment, I could be hugging dozens of children. Hampus and Patrik were professionals at providing both hugs and logistical support.
We were around forty volunteers working in parallel, with thousands involved in helping Ukrainians across Poland. To aid us, individuals from Poland, Ukraine, Russia, and Belarus worked as administrators. Their primary task was to register refugees who wanted to go to Sweden, carefully examining their travel documents and birth certificates. We were extremely cautious to ensure that the refugee children truly belonged to the adults claiming to be their parents. In 95 out of 100 cases, it was women and children, with very few men. The majority were defending their country on the frontlines.
"I didn't hear anyone raise their voice until I was fifteen," Hampus whispered to me one day. I responded that he should consider himself privileged.
However, something told me that he didn't feel that way at all. When I woke up after a few hours of rest following the departure of another bus filled with refugees from Poland to Sweden, Hampus's words echoed in my ears. I had heard screams all my life. What did it make me? Who did I become without the presence of fights and drama?
That same evening, Patrik said something that will never leave me. He wasn't sure if he had ever lied and found it difficult to comprehend that many people lied about their identities. Strangers appeared who wanted to participate in volunteer work, and we tried to verify their backgrounds. In one case, Patrik was taken aback by the prevalence of lies when a Swedish man who had worked in Russia for many years withheld information about himself, information we could have found through various sources.
Patrik was also surprised to discover that Ukrainian refugees lied. In one instance, it was an aunt who claimed to be the mother of two children. After the second meeting between her, the children, and our administration team, she finally confessed. She wanted to bring them to safety, fulfilling a promise she had made to the children's mother. The mother had entrusted her with the promise to save the two children while she stayed behind to fight for the survival of their country.
When I was a child in Germany in the late '60s, I lied and claimed that my uncles, who were only a few years older than me, were my brothers. Although I didn't know it at the time, I believed they were my biological siblings. They had lost their mother, my grandmother, and my mother, along with her two other sisters, took responsibility for them. They would not have been allowed to come to Germany if my uncles hadn't lied and claimed to be my sister's and my brothers.
Returning to Poland and the refugee chaos last spring. Hampus and Patrik adapted quickly. Their focus was on saving as many lives as possible. Sometimes, shouting, lying, and hiding became necessary.
When we founded ADFA, we did it because we lived in the free world, in a part where we no longer had to remain silent or lie. In countries like Sweden, where freedom of expression exists or should exist.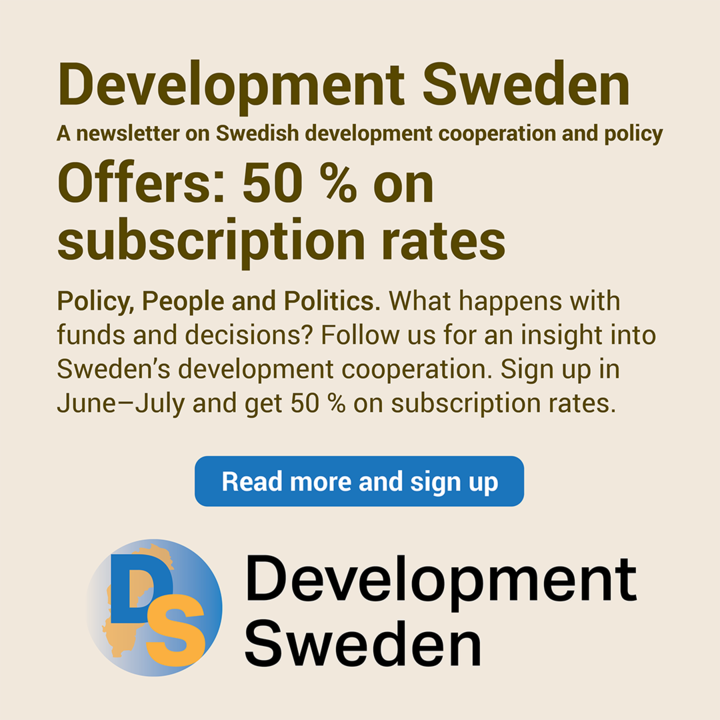 Our organization started as a social media campaign, and today we are established human rights activists and aid workers. If we hadn't been in Sweden, the USA, and Australia, we would probably have remained silent, lied, and hidden. We would have silenced ourselves.
Thanks to being able to give a voice to the unheard, we helped put an end to the genocide that took place from 2014 to 2017. Additionally, we contributed to the recognition of the 1915 genocide by the US government and others.
Sometimes it strikes me that none of what we have accomplished would have been possible if those before us had not kept quiet and lied. It was what saved our parents and, by extension, us, the grandchildren.
Nuri Kino
Independent investigative multi-award winning reporter & minority rights expert
A Swedish version of this text has previously been published. Read it here.
Read also