"The last 48 hours are the longest I've been through in my life. The crazy bombing continues unabated. They destroy our houses, our memories, our dreams. " The messages from my former co-worker Lubna Beseisso are streaming into my mobile. She lives in Gaza City. And now she's scared. Terrified.
It's Wednesday, the second really hot spring day in the Stockholm area. The government has just announced that they will ease the Corona restrictions on June 1, unless the spread of infection increases. So good! How terribly difficult the corona period has been for all of us! We have not been able to go out, meet friends, go to the pub.
Then I hear my mobile calling. It is Lubna who sends audio messages. I have emailed her to check if she is OK and if she can tell me about the situation in Gaza. We worked together a few years ago when I did a longer assignment for the Palestinian Water Authority, PWA. Lubna is a trained architect, but has mostly worked as a project manager and interpreter in various development projects. She is quick-thinking, funny, well-read, knowledgeable and speaks American English like a native. But she is not allowed to leave the narrow, sandy, hot and now life-threatening Gaza Strip if she so wishes: no Gazans are allowed to leave this territory without reasons that the Israelis accept – and these reasons are extremely few. Those who follow our coverage of Gaza may remember that Lubna has been interviewed before.
The world is suddenly turned upside down.
How incredebly well we live here in our part of the world, with or without the pandemic, and how horrible life is on the narrow strip of land that is Gaza, just 80 kilometers from the metropolis of Tel Aviv, where people now are trying to hide from bombs and rockets. The Gaza Strip is 365 square kilometers – about the size of the island of Orust on the Swedish West Coast. Or, another comparison – about a tenth of the Swedish island of Gotland. Nearly two million people live here, and of them just over 550,000 in the capital Gaza City, which is now being bombed.
It continues to ring in my mobile, I get a total of 13 short audio files. Lubna's voice is weak and tired, she has not slept for the last 24 hours and it is still thundering around her from bombs, houses collapsing, people shouting in fear, crying, roaring in pain.
Here is her report, from Wednesday the 12th of May:
Listen to Lubna Beseisso in this audio clip from our forthcoming episode of Global Podd
"The big media – newspapers, radio and television – are not honest when they portray the suffering that the bombings mean for the people of Gaza. They always describe the situation to Israel's advantage and from their perspective. Fortunately, social media is different. I am so happy that we Palestinians have received support there from all over the world, the United States, the Arab world and so on. It is from people who understand our situation, how we feel."
"We are really trapped in our homes now. We do not really know what is going on around here, we listen to news when it is possible and hear explosions everywhere. When we saw the pictures after the bombings of Gaza City, it was terrible, these buildings, these streets that are now destroyed were not just concrete and stone for us, they were our memories, our meeting places, our dreams. They cannot be replaced."
"The last 48 hours are the longest I've ever been through. Israel has a terrible military force, the airstrikes lasted all day and night. This morning I thought I could get some rest and I managed to close my eyes for a while. But then this crazy bombing started again, every minute. We were trapped in our homes while we heard the explosions outside. My heart literally fell to the ground. It was horrible."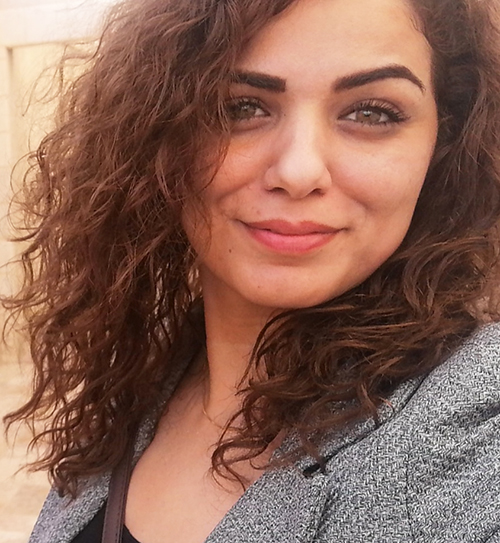 "They (the Israelis) no longer even express concern for us who are ordinary residents of Gaza when they bomb in the middle of Gaza City. They ignore our suffering and our vulnerable situation. What we encounter is a total ignorance of our situation, as if we are not even human."
"No more waiting. Just a state, be quiet. This morning, I face so much grief. We were left traumatized, after what happened."
"More than 50 people have died. And – they are not just numbers. One of them was a little girl who visited Gaza City with her mother, they were going to buy a new dress that the girl would have for the Eid celebration which is coming soon. The girl was killed in an air raid. At the same time, a man who had become a father for the first time on the same day was killed. I saw another child, a 9-year-old boy, attending his father's funeral. He died in a bomb attack and the boy was so desperate, my heart almost broke ".
"Everyone in the houses around here has lost a loved one, someone they love, these days. A mother died in a bomb attack with her children. She tried to protect the children by holding them, pushing them to her heart. But they died, all of them. Can you imagine such a thing?"
"We also know that after all this destruction, after all those killed, it will get even worse – but the media will not tell about it. We in Gaza will continue to live under blockade in our bombed-out city, the occupation will continue, the people of Jerusalem will face violence from settlers and risk losing their homes at any time. But it will be quiet about this. That's how it is. We have lived this way for so long, and there will be no change."
"All world leaders know exactly what is happening here in Palestine and in Sheikh Jarrah in East Jerusalem, where it all began this time, and what is happening in Gaza. All the violence used by the Israelis against the Palestinians, such is going on everywhere and always in Palestine. But they look away. Unfortunately, that is the case. They turn a blind eye to the human rights and dignity of the Palestinians while defending Israel's actions."
"But – in the middle of all this, something beautiful is happening. Our Palestinian voices are heard on social media and we receive support from all corners of the world. It gives us the strength to live."
Then it's quiet, no more voice messages on my phone. And the bombs continue to fall over Gaza.
Agneta Carleson
This is a translation of the original article that was published in Swedish.