Hezbollah, corruption, devastation. Lebanon is under a lot of pressure – can it rise from the ashes of the explosion that devasted Beirut? Are the present peace talks with Israel just a diversion from the problem with the political elite? How will the next US president impact Lebanon's future – and what does it take to become a democratic state? Global Podd goes Beirut.
The girl in the port holds a torch for the people of Lebanon. She stands where the massive explosion happened on August 4th 2020. The clock has stopped at the moment of the explosion that exposed even further how corrupt the political classes in Lebanon are, who left 2 750 ton ammonium nitrate unguarded and very close to the city centre of Beirut. The artist Hayat Nazert made the statue of glass and rubble from the explosion. The girl with the torch is yet unnamed, but there is a challenge to find it.
It has also been one year since massive protests erupted across Lebanon and prime minister Saad Hariri resigned. Now he is back in the same office as before – but Lebanon is not the same. The biggest non-nuclear explosion in the world devastated the city. The economy is falling like a brick into the sea. More than 50 per cent of the population are living under the UN poverty line. How can Lebanon move forward and what are the obstacles?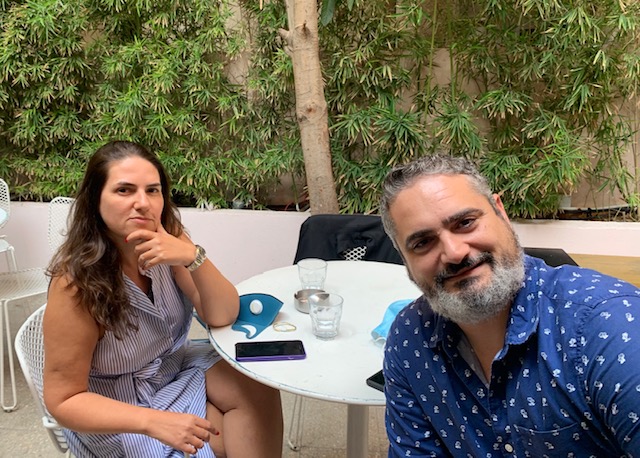 Episode #35 of Global Podd was recorded in Beirut and it's entirely in English.
Participants:
Alia Ibrahim, Co-founder and CEO of independent media Daraj.com
Mohanad Hage Ali, Director of Communication at Carnegie Middle East Center, in Beirut.
Hosted by: Ylva Bergman, co-host of Global Podd