The Palestinian villages of Masafer Yatta in the southern West Bank face demolition. After decades of legal and political resistance, the villages that have homed Palestinians for centuries, will be erased. This is a consequence of an Israeli decision in the early 1980s to classify the land in the South Hebron Hills as a military firing zone. A formal decision for demolition was taken for 29th September – but the villagers keep struggling for their land.
Masafer Yatta is a collection of 20 small villages or communities in the southern West Bank. The Oslo Accords designated this land as Area C, which meant its final status was to be decided in dialogue between Israeli and Palestinian authorities. However, after ceding two percent of the territory to Palestinian control, during Operation Defensive Shield in 2002, Israel reoccupied all of Area C.
According to Basil Adra, a freelance journalist and native of Masafer Yatta, for centuries Palestinians have lived in this area as herders of sheep and cattle and cultivators of olive trees. However, in the early 1980s then Agriculture Minister Ariel Sharon, reclassified the land that had been under Israeli occupation since 1967 as a military training zone. This left twelve communities living in a live ammunition training zone for the Israeli military.
This reclassification of the area has led to decades of protests and legal challenges by Palestinians. Adra explains that after "Israeli Occupation Forces" evicted more than 700 Palestinians in 1999, residents who find it impossible to obtain building permits, have resorted to living in caves like their ancestors were forced to do. Although an Israeli court ruled in March 2000 that Palestinians must be allowed to return to their land, Adra states that farmers and herders have faced violent harassment from Israeli settlers. According to the European Union External Action, as of September 2022, more than 400 attacks by settlers leading to injury and/or damage to property have been recorded. These settlers were supposed to be the beneficiaries of Ariel Sharon's reclassification of the land, as documents published by Israeli sources testify.
Recently, the Heads of Mission and representatives from the EU and like-minded countries visited local communities of Masafer Yatta. The visit was jointly organised by the Israeli NGO B'Tselem, the Palestinian NGO Youth of Sumud as well as the Alliance for Human Rights.
"Today, I could observe that the humanitarian situation in Masafer Yatta has deteriorated since my last visit in July. I am very concerned about the increased military presence and operations, demolition and military seizure orders as well as settler violence, including in the villages of Khallet Athaba and A-Tuwani. I call on the Israeli authorities to immediately cease these actions, and to protect the Palestinian residents from settler violence, according to its obligations as an occupying power", said the European Union Representative Sven Kühn von Burgsdorff.
The 2000 court ruling remained in effect until 4 May of this year when an Israeli Supreme Court judge from an illegal West Bank settlement ruled in favour of giving all the disputed land to the army and gave the army permission to evict all Palestinian residents.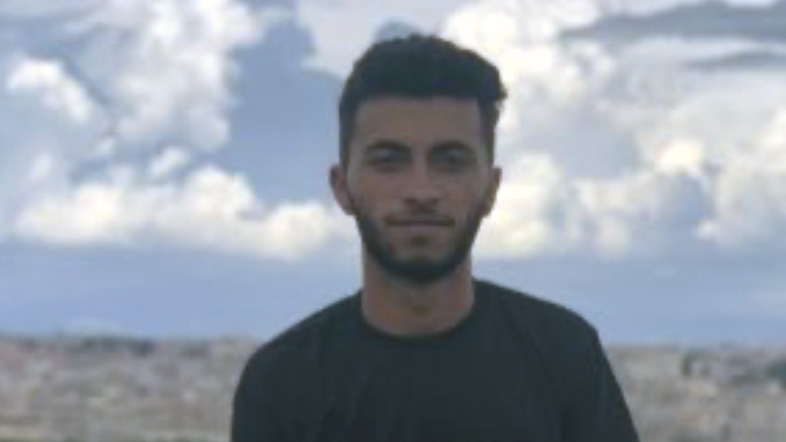 According to Adra "they are using their laws of occupation [and Jordanian law] to ethnically cleanse the land like they use the lack of building permits to destroy Palestinian structures all over the Occupied Territories even though they never grant Palestinians the necessary permits when they apply".
Numerous court challenges by Palestinians have failed, and protests have been met my harsh responses by the military. They are also facing continued violence by settlers. On September 14 settlers armed with pipes and a M15 Rifle attacked a farmer and broke his arms. The farmer was arrested in the Red Crescent ambulance that came to treat him. He is in jail under the pretext that he attacked the armed settlers.
With the date for demolitions and evictions having arrived Adra says that, "we [as Palestinians] need the US and the EU to act against apartheid and it's clear that this is an apartheid state". He contrasts the response of the international community to that of Ukraine and their resistance to Russian occupation. "But what about Palestinians who have been resisting occupation for 70 years?"
Hussein Badat